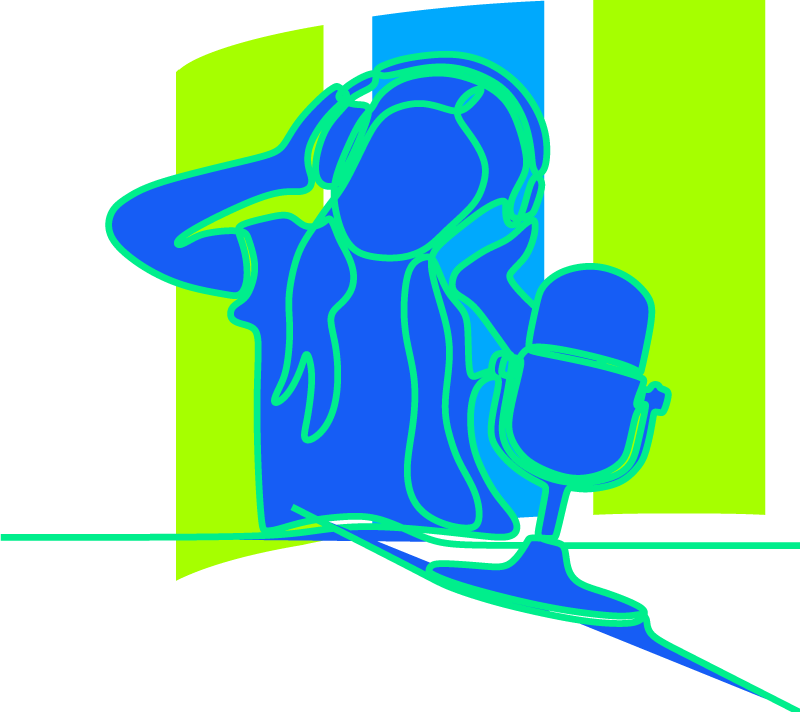 As an Audio Advertising Agency, our solutions are all part of one ecosystem, bringing production, creative and social media all into one mix.
You need creative solutions to enhance your brand image, but you also need people to listen. This is where we come in.
We have relationships with all the major streaming services, radio and podcast publishers to get your brand's voice exactly where it needs to be. It's vital to get your voice heard, and we'll give you the tools to do it.
Podcast Ads
Those 10+ million weekly UK podcast listeners, they're a diverse bunch. You want to make sure the right people are hearing about your brand, hitting the right demographics every time. Our team ensures that the ads we create tailored to you are put to super targeted audiences, so you never miss potential engagement in one of the most active markets.
Streaming Ads
Streaming isn't the future anymore – it's the new normal. If you want to reach the right people, getting your brand's voice heard on Spotify, Apple Music and more is essential. With our track record in producing high end ads for global clients, we'll enable you to tap into user bases you didn't think you had, helping you to grow, expand and thrive.
Radio
Some things will never change, and radio is one of them. With some of the largest average returns of any commercial advertising, radio is a vital option in growing your brand with listeners who will trust what they hear.
We have great relationships with all of the UK's top and regional commercial radio stations and bring all our creative flair to making sure your brand's sound stands out from the rest.
Social Ads
Tiktok, Clubhouse, Twitch – we've been working with all the new, up and coming social platforms from the very start. Our digital marketing background means we're always on top of what's trending, and we drop in the right tools at the right time to ensure your brand gets heard.
Audio branding on social media always yields great results, and we tailor make specific ads for everything from Facebook to Instagram and LinkedIn to TikTok. We're also always on top of the way the social media advertising ecosystem is evolving – whether it's creating your own Clubhouse Conversation Room or the real benefits of paid advertising.
Sponsorship / Partnerships
Like with our pioneering voice work, Move is all about the now. We work and partner with the most current, exciting brands, elevating them to new heights. We ensure that the brands we work with are involved in every step of the process, putting their trust in us to create exciting content with your name on it.
Whether it's your own branded podcast or a bespoke voice experience, sponsoring with Move Digital means you're going to get heard by the people you want.